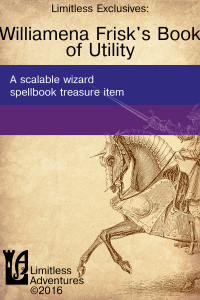 Limitless Exclusives

Williamena Frisk's Book of Utility

A scalable wizard spellbook treasure item - Not just a spellbook, it also tells the tale Ms. Frisk as she progresses from owning a boardinghouse to epic levels. Contains 2 new magic items and a new spell.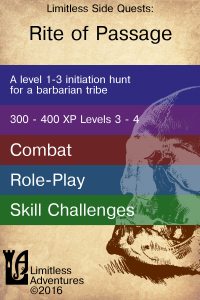 Limitless Side Quests

Rite of Passage

A level 1-3 initiation hunt for a barbarian tribe - The party must participate in a rite of passage, and feed a barbarian clan. Includes 12 adventure hooks and a new monster.