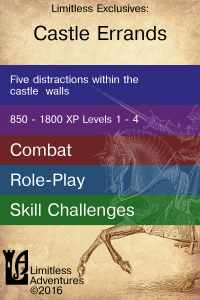 Limitless Exclusives

Castle Errands

Five distractions within the castle walls - The party's help is needed by several of the denizens of the local castle. Role-play and skill challenges, a new magic item, and a new monster.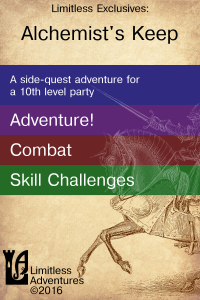 Limitless Exclusives

Alchemist's Keep

A side-quest adventure for a 10th level party - An abandoned keep in the forest provides a exploration sidequest, and an excellent base of operations for your party once cleared. Includes a great new monster and mechanic to repair the keep.