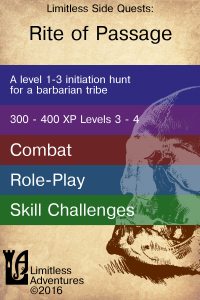 Limitless Side Quests

Rite of Passage

A level 1-3 initiation hunt for a barbarian tribe - The party must participate in a rite of passage, and feed a barbarian clan. Includes 12 adventure hooks and a new monster.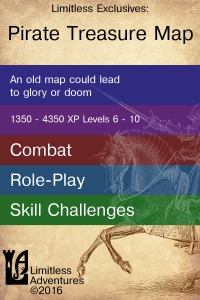 Limitless Exclusives

Pirate Treasure Map

An old map could lead to glory or doom - Arrr, matey. Everyone loves treasure maps, especially maps with two new monsters, a new game mechanic, and a new rare magic item!